Do you feel tired at the end of the day, or worse multiple times throughout the day? Want a natural way to increase energy without the jitters? We've done a lot of research at Nature's Best Stuff on everything nature has to offer and these are the best natural products that will help you increase your energy levels.
Increase energy with Marine Phytoplankton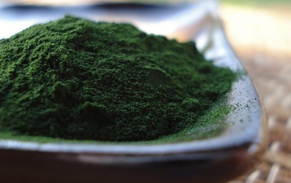 Marine Phytoplankton (or MP) is the food source of the world. It makes up for 99% of the world's oxygen, giving it the title

of "king of all foods". MP contains trace minerals, amino and fatty acids, coenzymes, vitamins, phospholipids and antioxidants in greater degree than other substance. It may taste awful as a supplement, but 15 drops of it when taken regularly can make a difference in your healt
h. It increases energy, treats depression and skin anomalies, and solves other health issues.
Our top recommendation for marine phytoplankton is Sunfood's Oceans Alive 2.0 Marine Phytoplankton. You can also read this guide to learn more about Marine Phytoplankton supplements.
Increase energy with Mangosteen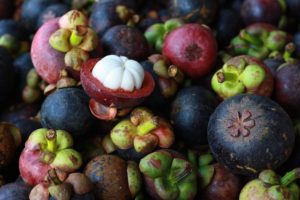 If Marine Phytoplankton is the "King of All Food", Mangosteen is the "queen of all fruits" for a reason. It is an excellent source of antioxidants, including rare xanthones. Xanthones is proven effective against cardiovascular diseases. It also heals cells damaged by free radicals. Moreover, mangosteen also increases energy, regulates sleep, and fights against fatigue.
Our top mangosteen juice recommendation is Genesis Today Organic Mangosteen 100. You should also check out the Top Health Benefits of Mangosteen Juice.
Increase energy with Bee Pollen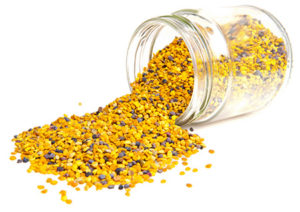 Another great way to increase your energy is by adding bee pollen to your diet. Bee pollen is 40% protein. In fact, scientists consider bee pollen one of nature's most completely nourishing foods because it contains almost all nutrients essential to life.
Bee pollen helps correct the common problem of nutrient deficiency. In addition, almost half of bee pollen's protein is in the form of free amino acids readily absorbed by the body. Because of this, it is considered an energy tonic. Bee pollen is actually used by athletes to boost energy, repair muscles, and increase endurance.
Why are bees buzzing with energy? It may be because of their food. Find out why bee pollen is good for you here. Our top bee pollen supplement recommendation is Y.S. Eco Bee Farms Bee Pollen Granules.
Increase energy with Maca Root Powder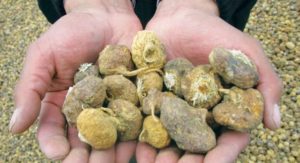 Maca originates in Peru. It is an excellent adaptogen that helps enhance strength and stamina as well as decrease stress levels. At the same time, it also provides great energy and endurance. In addition, adding maca powder to your smoothies and breakfast will give you a sustained energy boost. Unlike caffeinated drinks, maca will not cause anxiety or jitters.
Want to know more about Maca? Read my complete guide on maca root powder for more info on its health benefits. Our top recommendation of maca root powder is Raw Red Maca Root Powder.
Increase energy with Goji Berries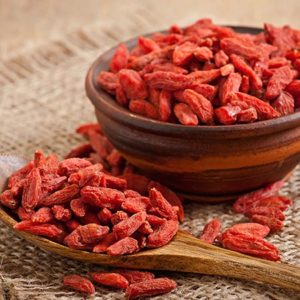 Goji Berries are one of the most nutritious berry-fruits on the planet. Rich in antioxidants, these berries protect you from aging and assist your immune system. Because Gojis are a complete source of protein and amino acids, they also give you a boost of energy. You can consume them in various ways: add them in your trail mix, breakfast, salads, and smoothies. Aside from that, you may drink Goji Berry Juice.
Read the Top 5 Health Benefits of Goji Berries for more reasons to snack on this energy-boosting superfood or give Dragon Herbs Heaven Mountain Goji Berries a try.