Infertility is a common problem worldwide. It is caused by a number of factors from hormonal imbalance to poor nutrition. The good news is, lifestyle and dietary changes can help increase your chances of conceiving. Through all the research we've done at Nature's Best Stuff, we've put together this list of natural supplements to increase fertility.
Increase Fertility with Bee Pollen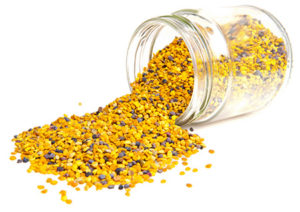 Bee pollen is highly recommended by Livestrong when it comes to fertility. Its rich nutrient and protein content benefits the immune system, prostate, and fertility health. Moreover, researchers reveal that bee pollen increases sperm quality, survival ratings, and blood profile of test subjects.
In addition, bee pollen contains all the essential components of life. It is 55% carbohydrates and 33% protein. It is also rich in vitamins, antioxidants, and essential fatty acids. This may have been the reason why it promotes fertility and supports good nutrition.
The nutritional profile of bee pollen is dependent on where the pollen was collected. For high-quality bee pollen products, check out my recommended brands.
Increase fertility with Royal Jelly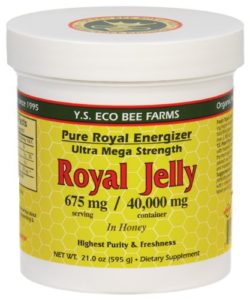 Produced by worker bees, royal jelly is consumed exclusively by the queen bee for reproduction and nourishment. It contains essential B vitamins, folate, phosphorous and 17 different amino acids.
Perhaps the most notable protein content of royal jelly is royalactin. This substance makes the queen develop ovaries and enables her to be sexually viable. Users of royal jelly said that this superfood helps them solve infertility issues. According to Dr. Axe, royal jelly also helps reduce menopausal symptoms in women.
Get the benefits of royal jelly when you buy these best 5 royal jelly supplements.
Increase fertility with Maca Powder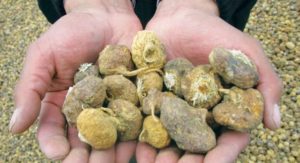 The Incas used Maca for thousands of years for its numerous health benefits – the most notable of all is its ability to boost fertility. Grown in the Andes Mountain, Maca is sold in powder form to be added to smoothies and other foods. You can also take it in capsule form.
Black Maca, in particular, helps increase sperm count and volume. On the other hand, red maca balances female hormones and ovulation cycle. Some of the benefits of Maca Powder include hormone balance, libido increase, and fertility. It is also a known aphrodisiac.
Don't know where to buy maca powder? Check out the Best 5 Maca Powder Brands for Every Budget.
Increase fertility with Goji Berries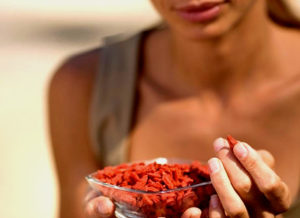 The Chinese people use Goji berry for its benefits in the reproductive system. In fact, they call it "the matrimony vine" for the reason that it increases fertility.  Not only does Goji Berry increase sperm count, but it also increases sperm vitality and libido. According to numerous studies, Goji increases hormone levels, and sperm quantity and quality.
Rich in antioxidants, this super berry prevents free-radical damage to the sperm and protects the sperm from hypertemia (overheating). Studies also reveal that these berries were able to treat female patients with premature ovarian failure. The Japanese also use goji berry for spermatorrhea (involuntary discharge of semen without orgasm).
Want to take Goju Berry for fertility? Check out my list of the Best 3 Brands of Goji Berries for Every Budget.
Increase fertility with Hemp Protein
Hemp protein is one of the most complete vegetarian or vegan proteins on the market – and I am a fan of it! Protein is essential if you want to get pregnant. According to experts at Harvard Medical School, replacing a serving of meat each day with vegetable or dairy protein can boost fertility. Researchers also said that the risk of ovulatory infertility drops by more than 50% when just 5% of your total calories come from vegetable protein instead of animal protein.
Make the switch to hemp protein and increase your chances of getting pregnant. Check out my recommended hemp protein powder brands.
Best Natural Supplements to Increase Fertility
Bee pollen, royal jelly, maca powder, goji berries, and hemp protein are great natural supplements for fertility. Together, with lifestyle changes, they can help boost your chances of conceiving.