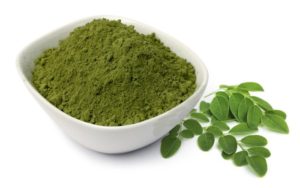 Moringa is an amazing superfood to add into your daily diet! But why would you want to include it? Here are our favorite moringa health benefits, and how you can enjoy them.
Moringa Health Benefits
1. Moringa is an anti-inflammatory
If you have any problem related to inflammation, moringa is here to help. It acts as a natural anti-inflammatory, without the side effects of popping ibuprofen.
Whether you have inflamed joints, a sports injury, or a chronic condition, moringa can help reduce inflammation on a cellular level.
2. Moringa is packed with antioxidants
We all need plenty of antioxidants to help combat the toxins our bodies cope with. Luckily, moringa is full of different antioxidants that support health and well-being.
These antioxidants help to reduce the impact of oxidative stress, a side effect of toxins in the body. Oxidative stress is linked to everything from cancer to heart disease and diabetes. By consuming moringa, you can protect yourself from these.
3. Moringa supports digestive health
Feeling a little blocked up? Moringa is your answer. It acts as a natural laxative, helping your body to get the digestive tract moving again. Unlike artificial laxative, it has very few side effects.
Maintaining normal digestive speed is essential for maintaining healthy gut bacteria. It's also important for absorbing maximum nutrients while excreting excess waste products.
Furthermore, the nutrients in moringa such as vitamins, minerals and enzymes can help maintain your digestive tract. This makes moringa an excellent digestive tonic.
4. Moringa aids in blood sugar regulation
We all want nice, steady energy throughout the day. Moringa helps us to achieve just that! Using moringa is a natural way to balance blood sugar levels.
Why is this important? Many of us experience extreme fluctuations in blood sugar. We'll feel great for an hour or so, and then crash and need a snack or a nap.
Moringa helps to counteract these fluctuations, keeping us feeling calm, energized and satiated for longer.
5. Moringa protects your heart
Heart health is essential for general well-being. Moringa helps support a healthy heart and body by reducing heart disease risk factors.
Moringa has been shown to aid in reducing cholesterol levels and triglycerides. Furthermore, its anti-inflammatory actions may help long-term in reducing other factors such as blood pressure.
Bonus Benefit: Weight Loss!
Moringa and weight loss, these two go hand in hand! The combination of all of the above benefits can lead to effortless, safe weight loss. The improved digestion means that we extract more nutrients from the food we eat. This will naturally decrease our appetite.
By balancing blood sugars, moringa also keeps our energy levels nice and steady. This means that we will feel hungry less often, and won't need to constantly snack.
By adding in moringa, weight loss will become much easier.
Use Moringa Today
Moringa is simple to include in the diet. Many people add a moringa powder (see our favorite powders here) straight into their morning smoothie. Others may just add it to water or juice.
If you want something that feels less like taking a supplement, moringa tea might be your best bet. One of the benefits of moringa tea is that it's easy to make, convenient and portable.
If you're looking for a new supplement to try, make it moringa. You'll love how seeing these benefits in your life.
References
https://www.ncbi.nlm.nih.gov/pubmed/21780550
https://www.ncbi.nlm.nih.gov/pmc/articles/PMC3290775/
https://www.ncbi.nlm.nih.gov/pubmed/25289966
https://www.ncbi.nlm.nih.gov/pubmed/21780550
https://www.ncbi.nlm.nih.gov/pubmed/24731259
https://www.ncbi.nlm.nih.gov/pubmed/19425184