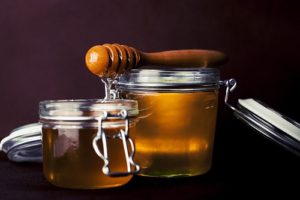 Manuka (Leptospermum Scoparium) is a special medicinal honey obtained from bees feeding on Manuka or Tea tree bushes native to parts of Australia and New Zealand. Professor Peter Nolan of New Zealand has conducted a great deal of research on this honey and found it to have life-saving properties. Just a spoonful of Manuka honey can cure sore throats, kill superbugs, eradicate acne and acne scars and even prevent side effects of radiotherapy. In this article, we will consider some tips for treating acne and acne scars with Manuka honey.
Why Use Manuka Honey for Acne?
Manuka honey repairs acne damaged skin
Manuka honey has a natural antibacterial and anti-oxidant action that can repair damage caused by sun's rays, chemicals, and acne. It has the power to fight P.acnes bacterium that causes acne while promoting healthy repair of damaged tissues. When used regularly, Manuka honey can even diminish and lighten acne scars and prevent future breakouts.
Manuka honey retains moisture
The reason why all kinds of honey are good for your complexion is due to their ability to soothe, nourish and hydrate dry skin. Manuka honey is even better at doing this compared to regular honey due to its superior medicinal properties and specialized hydrating compounds. These help protect acne-prone skin by keeping it hydrated, nourished, and protected from internal and external damage.
Manuka honey is safe and natural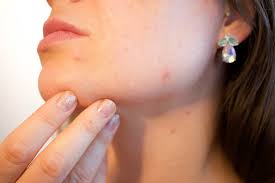 Unlike conventional acne treatments (topical and oral), Manuka honey is completely safe and non-toxic. It can be used for safely treating pimples in adults and youngsters without any adverse effects.  Conventional acne medicines are often known to give rise to many side effects like dry skin and itchiness whereas oral acne medicines tend to have effects like weight gain, appetite changes, mood swings, infertility, and so on.
How to Use Manuka Honey Acne Treatment?
Before we consider acne face mask treatments with Manuka honey, let us study some tips you can use when buying it.
Choosing Manuka honey
Always choose manuka honey having a Unique Manuka Factor (UMF) of 10 or above. This indicates that it is active manuka honey. UMF rating is a widely established standard of rating honey which indicates the honey's antibacterial performance.
Another factor you should know about Manuka honey is its MGO (Methylglyoxal) rating. This rating is used only by the Manuka Health New Zealand Ltd., so it is not a world-wide standard. Nevertheless, like UMF, MGO rating also denotes the honey's antimicrobial activity. MGO content can vary from 0 to 100 mg/kg and anything higher than 100 mg/kg is considered to be highly antibacterial.
Here's our list of the best manuka honey brands.
Tips for using Manuka Honey for Acne Treatment
Internally: Substitute regular honey with good quality Manuka honey. Mix honey with warm water and lemon juice and drink this on empty stomach. This remedy can throw out toxic waste giving you a clearer complexion.
Topically: Mix Manuka honey with filtered water and use it for cleansing the face in place of harsh cleansers. You can also make a medicating face mask by combining Manuka honey, lemon juice, and turmeric. Apply it to acne scars regularly to lighten them. This remedy can also prevent acne breakouts.
Manuka honey has been used for centuries to heal cuts, burns, wounds and other skin disorders. Its antibacterial, antimicrobial, and antioxidant properties make it especially beneficial in treating acne.
Ready to try Manuka Honey? After lots of research, we put together a list of the top manuka honey brands. There's something for every budget.